This gif isn't related to what we're reading – kinda. But the title of Pariser's 7th chapter has just… got this song stuck in my head. When I was five the Spice Girls were life, don't judge.
What I really want to talk more about is Pariser's section on robots. The reason being is because that is why I originally came to MSU. My plan was to build longevity robots to help keep seniors in their home longer. I don't like nursing and care homes, I think there are people who are placed there just because they've become a burden on their family. Younger and younger seniors are being shipped off to care homes and I think it's interesting the greed that is behind that. Anyway, get off my soap box about elder care. I wanted to (and still want to) build robots to help the elderly maintain their independence in the home. Not only to help with chores but because the elderly do face issues of being lonely. Loneliness is a prominent issue in the United States and the UK when it comes to the elderly. Which is why programs like A Place at the Table, an adult
foster care home in Minnesota, are so important. People get to busy to care for their aging family members and APatT works to give the elderly in their care social experiences to help keep them happy and healthy. It prides itself on providing personalized care for every senior living with them (though their license only allows 4 people at a time). My idea that robots can provide a lot of these same services isn't false, but APatT provides something a machine can't, the human based interactions that we crave.
That being said, I am so uncomfortable with the idea that I can be reduced to a code in a system. I know I already am. I know that this blog post connects with my social media while that social media is found via a string of letters and with my involvement in social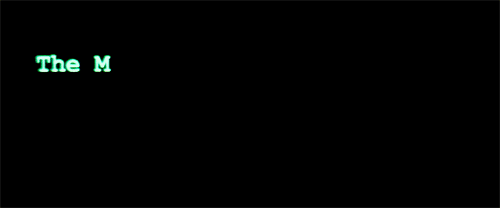 media almost my entire life is accessible via that string of letters. Come December that is going to change, because I'm removing myself from a lot of social media in the coming year (with graduation, prospective jobs, and so forth). But there will always be a string of letters that makes up who I am online. Pariser touches on topics in chapter 7 that make me so uncomfortable. I hate the idea of facial recognition software, if only because I don't want to be accused of crimes I didn't commit but am accused of committing because the software said it was me. I always feel like I need to be Arnold Schwarzenegger in Total Recall when he goes through security. I have a gif for that but it's very flashy and I don't want anyone coming across it and it triggering a seizure disorder.
We are numbers already. Everything about us comes down to a number. Our numbers are bought and sold everyday.