I couldn't help myself with the title after reading the subtitle in Blinded By The Letter 'Literacy in Space'; if you don't get the reference your childhood had a shortage of Muppets (weirdly enough, puppets that I'm okay with). I hated the way this article was laid out. From having us go from two articles all about how conscious we should be about design this was an example of what not to do. I found parts of it incredibly hard to read, simply because I wasn't always sure which part belonged with the previous sentence I had just read. Meant a lot of scrolling back and forth for me, but it is what it is. A part that made me laugh to myself a bit was the "Note of the Illustrations". I don't think I've ever seen something like that in a book before; if I had I've never remembered it.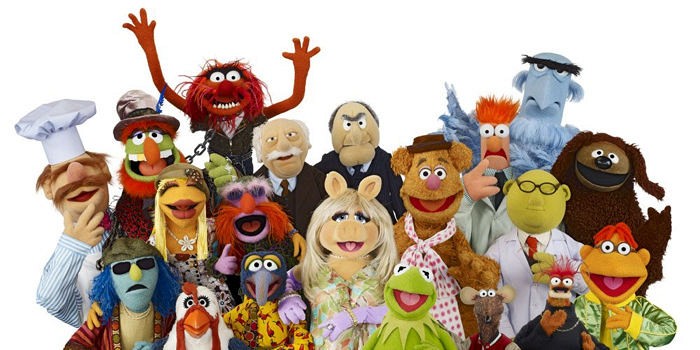 I do appreciate that the note points out that the authors are aware that the drawings are of white and middle class people; as if they are acknowledging the lack of people of color and people that come from different classes and strive to be more like the Muppets.
I think that an essay like Blinded By The Letter is still important, even if the information feels a bit dated. There is a quote on page 357 that can be applied, quite well, even today:
"I stare at the textual field on my friend's [computer] screen and I am unpersuaded. Indeed, this glimpse of the future–if it is the future–has me clinging all the more tightly to my books, the very idea of them. If I ever took them for granted, I do no longer. I now see each one as a portable enclosure, a place I can repair to release the private, unsocialized, dreaming self. A book is a solitude, privacy; it is a way of holding the self apart from the crush of the outer world."
This quote really speaks to me. As well as a quip I heard from somewhere saying "I worry that people who are against e-readers are more in love with the idea of book than actually reading them." Regardless of where it comes from, I think it aligns with the quote before it. The reason I identify with these two things is because I can't read on computer screens for very long. I didn't grow up reading on one. I didn't get a smartphone until I was in my twenties. I even have to print out reading assignments and such to make sure I actually grasp what the piece is saying. I have to read from physical print. On the other hand, I used to be a staunch anti-e-reader; I wouldn't dare touch one because I thought it was an insult to the idea of reading, insulting to feel the pages in your
hands and the weight of it. Then I realized I hadn't read a book in months, those around me had read several on their kindle, nook, or other e-reader from 2010 when the world was young. That's when it struck me that it doesn't matter how you read, just that you do it. Sure the technology may evolve, but it is evolving to help people read more.
It was a bunch of students at Columbia that ruin the fun of photocopying dollar bills. I know a firehouse in my home town that photocopied a 100 dollar bill on their new copier and had to call the company to get it reset. How many calls a day do you think they get about that very thing?
My point is that we should embrace technology as it grows with us. If we stand by archaic methods of communication we are only hurting out own fields. Yes, we can still use them; I write better poetry on a typewriter, short stories on a computer, and jokes with pencil and paper. But I also know restricting others expression of how they want to write will prevent people from writing if they just can't perform with certain circumstances.